Weddings in Tulum
We have hosted a number of beautiful and unique weddings at our Tulum Luxury Villa Rental. We work with the best wedding planner in Tulum (http://www.destinationweddingstulum.com) and offer different wedding packages, please contact us more details.
Flyfishing in Tulum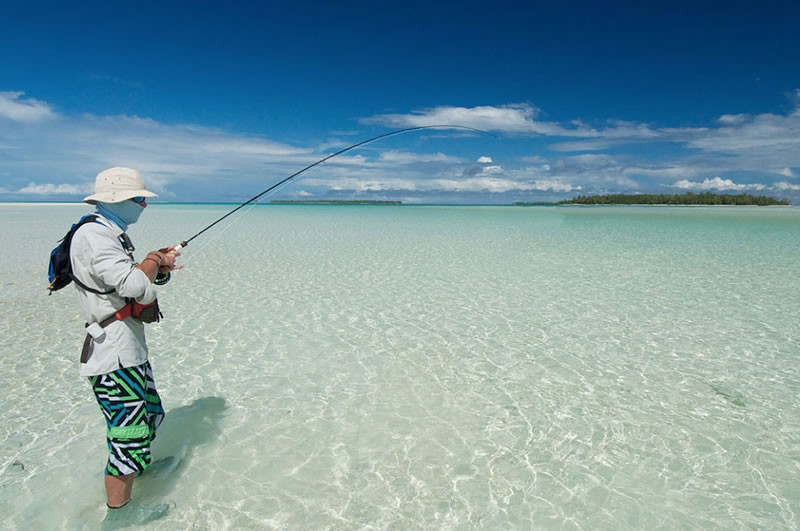 Boca Paila is one of the very best saltwater flats fisheries in the world. A combination of brackish and freshwater estuaries intermingles with a complex shallow-water reef system creating Boca Paila's quintessential food-rich flats resource. The area is best known for superb bonefishing and an unparalleled permit population, but there are bonus fish to make it extra fun: tarpon, snook, barracuda, jack crevalle and cubera snapper.
Boca Paila continues to be one of the best fisheries in the Caribbean with an average of forty grand slams each season (bonefish, permit and tarpon in one day) and over a dozen super grand slams (grand slam plus snook). Bonefish averaging 2-3 pounds are the most abundant game fish. The Boca Paila guides have the longest average guide tenure (18 years) of any lodge in the flats fishing world. They are uniformly capable, and most are patient and can be excellent teachers. As the majority of the lagoon's flats are too soft to allow wading, the preferred method of accessing the flats is via a 16-ft Dolphin flats skiff poled by your guide.
Restaurants and Bars
Tulum is paradise of ingredient-driven, wood-fired cooking, heavily influenced by its crystal waters and tropical exotic environs.
Arca – The most interesting and progressive food that's happening in Tulum right now is at Arca, thanks to new partner and former Noma chef Jose Luis Hinostroza.
Kitchen Table – A large palapa shields a smattering of wooden tables at which diners sample a concise list of five simply grilled fresh local proteins from the land and sea all cooked in a wooden grill oven.
Hartwood – If there's one restaurant everyone has probably heard of in Tulum, it's Hartwood. Every night, Hartwood displays a chalkboard that lists the evening's dishes, most of which involve locally-caught seafood, either simply grilled or prepared as ceviche.
Mayan Ruins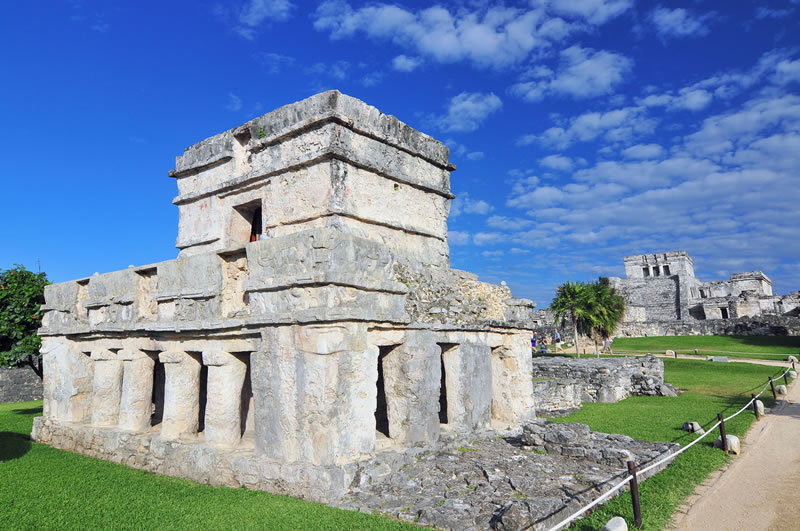 Tulum – The Tulum ruins of Mexico are one of the most well-known archaeology sites in the world. Tulum means wall in Maya, however, the town's original name, Zamá (pronounced zam-MAH) translates as "Place of the dawning sun." It was one of the few enclosed cities built by the Mayas.
Coba –

The Maya ruins at Cobá are unique in that only a few of its estimated 6,500 structures have been uncovered, but the ones that have been are graceful and impressive. They are right next to a lagoon a very near some of the best cenotes in the Peninsula. When you get to the ruins you can walk around them, hire a bicycle or hire a "taxi tricycle".

Muyil –

South from Tulum, around 19 Km you find Muyil Town, the ruins are on the left side of the road. The site is lovely and rarely visited. A wooden tower gives you a panoramic view of the area and passages through jungle and wet-land invigorates your senses.
Cenotes
The word Cenote comes from the Mayan word "D'zonot". Cenotes are sacred in Mayan culture. Places where Mayans would make offerings to the Gods. Mayan artifacts are still found today in the depths of some cenotes. Get refreshed in the stunning crystal waters of the Yucatan's most enticing natural wonders! If you are planning to visit cenotes, avoid going during weekends as they tend to get crowded. Best time of the day to visit is very early in the morning.
Some of the best around are:
Dos ojos – Located just north of Tulum, it takes its name from the Spanish for "two eyes", referring to the two connected sinkholes with a large cavern area between them. The underwater cave system is among the longest in the world, featuring very clear water and the deepest known cave passage in the state.
Gran Cenote – This spectacular cenote is located just a couple of miles from Tulum, and it's one of the most well-known in the area.
Coba Cenotes – Tamcach-Ha, Choo-Ha and Multum-Ha are three beautiful underground cenotes located about a ten minute drive from the Mayan Ruins of Coba in Mexico's Yucatan Peninsula.